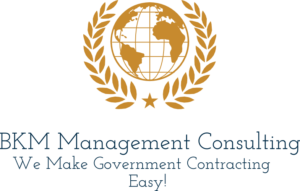 A Few Words from our Fans
"We couldn't have asked for a better experience. Our process was flawless after spending over 11 months trying to do it on our own thanks to help of the BKM Group we have our contract! " Laura Dias – Staffing Kentucky
"We were very apprehensive at first to get into Government Contracting but after speaking with RJ a few times and doing our due diligence she was correct and up front about everything. Fast forward 2 years we wished we would have done this 10 years ago. Thank you, RJ, Brianna, Kim". Susan and Jeffrey Freidhoffer, IT Services – California
"The team at BKM Management Consulting is top notch, they assisted me in getting my contract in place and trained my staff. When you put your faith in a company and they deliver you want to make sure you let others know. The Company knows their business that is for sure." Gary Masoning – New Mexico, HVAC Supplies
" I am so pleased to endorse BKM and their entire group. From start to finish my experience was good even though the process itself is pretty overwhelming they took their time and helped every step of the way. Never lost patience with my "hoards" of questions. I am thankful to their company for being there for me. They are definitely the group to use if you want to get into Government Contracting. I have my 8A through them and now going for the GSA. " Donna Robee – Staten Island, NY- IT
I wanted to take a minute to thank you personally, and your team at BKM Management Consulting, for addressing our recent needs related to our Schedule 75 submission. It was indeed very fortunate that you contacted us when you did since we'd been struggling with several items both during our first contract submission we were doing ourselves and then after our rejection letter came through.
Your assistance enabled us to correct our mistakes and move forward with our subsequent submission. There is no question that your team's expertise and understanding of every aspect of Schedule 75 was invaluable to us. I particularly appreciate the way you completed a thorough yet very efficient review of the material we had already pulled together ourselves, in order to catch any other missing items. It was well worth the investment we made with your firm to contract with you, which I might add was also extremely reasonable!
Consider us a happy customer and willing to share our experience. Happy New Year!
Michelle, Printing Company
To Whom it May Concern:

It is my pleasure to recommend BKM Management Consulting services. Over the last few months I have worked closely with RJ Farilk, Senior Procurement Specialist, on assisting Life Fitness with our GSA contract updates/modifications.

BKM offers top-notch quality, service and rates. Everyone one on their staff is very professional, knowledgeable and willing to assist right away. We were not only able to update our current GSA contract, but enhance our opportunities through avenues we were not currently registered for.

I look forward to continuing our relationship and utilizing them when needed to develop/grow our business opportunities within GSA.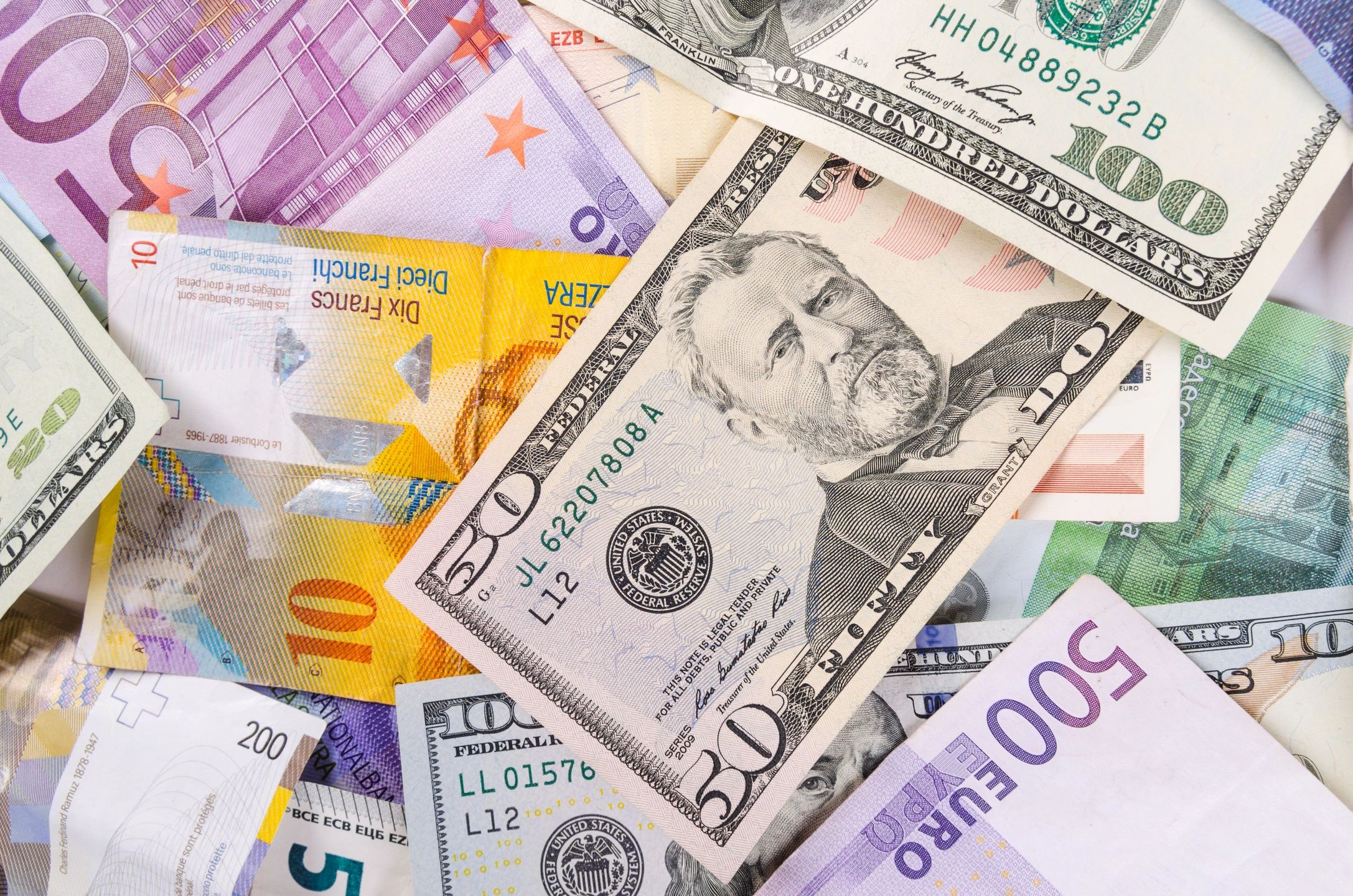 Contact Us Today for a Government Contract Evaluation
BKM is more than happy to evaluate your business and help in identifying if a contracting vehicle, certification, registration, marketing, bidding, subcontracting, etc… is the best pathway for success in the Government Marketplace for your business!
Privacy Policy
==============
Effective date: November 14, 2018
BKM Management Consulting ("us", "we", or "our") operates the BKM Management Consulting mobile application (hereinafter referred to as the "Service").
This page informs you of our policies regarding the collection, use, and disclosure of personal data when you use our Service and the choices you have associated with that data. Our Privacy Policy is managed by the for BKM Management Consulting is [TermsFeed's Privacy Policy Generator](https://termsfeed.com/privacy-policy/generator/).
We use your data to provide and improve the Service. By using the Service, you agree to the collection and use of information in accordance with this policy. Unless otherwise defined in this Privacy Policy, the terms used in this Privacy Policy have the same meanings as in our Terms and Conditions.
Definitions
———–
* Service Service is the BKM Management Consulting mobile application operated by BKM Management Consulting
* Personal Data Personal Data means data about a living individual who can be identified from those data (or from those and other information either in our possession or likely to come into our possession).
* Usage Data Usage Data is data collected automatically either generated by the use of the Service or from the Service infrastructure itself (for example, the duration of a page visit). * Cookies Cookies are small files stored on your device (computer or mobile device).
Information Collection and Use
——————————
We collect several different types of information for various purposes to provide and improve our Service to you. Types of Data Collected ~~~~~~~~~~~~~~~~~~~~~~~
Personal Data
*************
While using our Service, we may ask you to provide us with certain personally identifiable information that can be used to contact or identify you ("Personal Data"). Personally identifiable information may include, but is not limited to:
* Email address
* First name and last name
* Phone number
* Cookies and Usage Data Usage Data
**********
When you access the Service by or through a mobile device, we may collect certain information automatically, including, but not limited to, the type of mobile device you use, your mobile device unique ID, the IP address of your mobile device, your mobile operating system, the type of mobile Internet browser you use, unique device identifiers and other diagnostic data ("Usage Data").
Tracking & Cookies Data
************
We use cookies and similar tracking technologies to track the activity on our Service and we hold certain information. Cookies are files with a small amount of data which may include an anonymous unique identifier. Cookies are sent to your browser from a website and stored on your device. Other tracking technologies are also used such as beacons, tags and scripts to collect and track information and to improve and analyse our Service. You can instruct your browser to refuse all cookies or to indicate when a cookie is being sent. However, if you do not accept cookies, you may not be able to use some portions of our Service. Examples of Cookies we use: * Session Cookies. We use Session Cookies to operate our Service. * Preference Cookies. We use Preference Cookies to remember your preferences and various settings. * Security Cookies. We use Security Cookies for security purposes.
Use of Data
———–
BKM Management Consulting uses the collected data for various purposes: * To provide and maintain the Service * To notify you about changes to our Service * To allow you to participate in interactive features of our Service when you choose to do so * To provide customer care and support * To provide analysis or valuable information so that we can improve the Service * To monitor the usage of the Service * To detect, prevent and address technical issues
Transfer Of Data
—————-
Your information, including Personal Data, may be transferred to — and maintained on — computers located outside of your state, province, country or other governmental jurisdiction where the data protection laws may differ than those from your jurisdiction. If you are located outside United States and choose to provide information to us, please note that we transfer the data, including Personal Data, to United States and process it there. Your consent to this Privacy Policy followed by your submission of such information represents your agreement to that transfer. BKM Management Consulting will take all steps reasonably necessary to ensure that your data is treated securely and in accordance with this Privacy Policy and no transfer of your Personal Data will take place to an organization or a country unless there are adequate controls in place including the security of your data and other personal information. Disclosure Of Data
——————
Legal Requirements
~~~~~~~~~~~~~~~~~~
BKM Management Consulting may disclose your Personal Data in the good faith belief that such action is necessary to: * To comply with a legal obligation * To protect and defend the rights or property of BKM Management Consulting * To prevent or investigate possible wrongdoing in connection with the Service * To protect the personal safety of users of the Service or the public * To protect against legal liability As an European citizen, under GDPR, you have certain individual rights. You can learn more about these guides in the [GDPR Guide](https://termsfeed.com/blog/gdpr/#Individual_Rights_Under_the_GDPR). Security of Data
---